Linda Mastny
AIF®
General Manager & Financial Adviser (FA)
Ngāti Kahungunu Ki Wairarapa, Ngāti Tamaterā, Ngāti Maru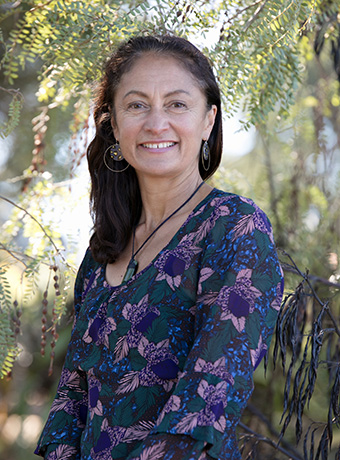 Linda is IWIinvestor's General Manager and a Financial Adviser (FA) FSP 140244. She is also an Accredited Investment Fiduciary® (AIF®) and has been awarded the Financial Advice NZ Trusted Adviser mark. As General Manager she has primary responsibility for managing the business and leading the team.
She began with Taupō Moana Group in 1997 as an Investment Officer and has performed a number of roles within the company culminating in her becoming General Manager in mid-2018. She is also the Financial Manager of Ko Tūwharetoa te Iwi Charitable Trust, a charitable trust that is responsible for the promotion and enhancement of the health, welfare, education and general wellbeing of all persons of Ngāti Tūwharetoa descent.
Prior to beginning her financial services career, Linda was an Engineering Officer and Squadron Leader with the Royal New Zealand Air Force. While with the RNZAF she had a variety of roles including managing engineering projects, investigating component failures, designing upgrades and deploying with an operational squadron.
Linda has a Bachelor of Mechanical Engineering (First Class Honours) from Auckland University and a New Zealand Certificate in Financial Services (Level 5).
A keen sportswoman, Linda enjoys running, swimming, mountain biking, kayaking and netball. She lives in Taupō with her partner and her three children.